Risks and hazards management
Knowledge of major hazards (erosion, landslides, flooding, pollution) is of vital importance for scientists and authorities. In hostile or inaccessible environments (cliffs, polluted sites, crisis situations), UAV aerial imaging enables the acquisition of exhaustive geographical data difficult to obtain by other techniques. Thanks to the flexibility of its aerial resources, L'Avion Jaune is able to adjust the spatial and temporal resolution to the issue at hand and the affected site.
Assessment of natural risks
The use of photogrammetry and lidar enable topography to be mapped and modelized with accuracy down to the centimetre scale for applications in the field of geomorphology and natural risk management, including erosion studies, three-dimensional diachronic monitoring and slope stability assessment. Very high-resolution imaging combined with 3D digital models provides an efficient tool for optimizing risk audit and zoning studies, while at the same time increasing the role of mapping and GIS in decision-making:
Analysis of run-off and erosion phenomena
Quantification of sediment transport
Diagnostics of river banks, dikes, dams
Identification of flood-risk zones
Landslide monitoring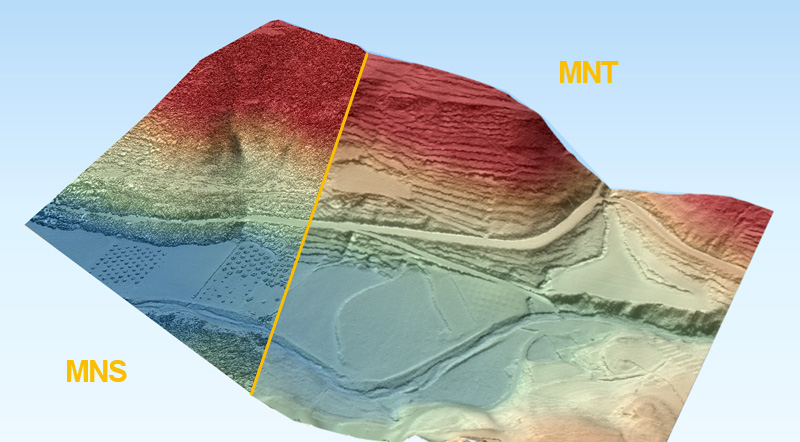 Post-catastrophe reconnaissance
The flexibility offered by L'Avion Jaune's resources enables us to conduct custom flights within hours or days of an extreme climatic event or natural catastrophe to produce maps and 3D models for assessing damage or planning works.
For example, L'Avion Jaune conducted flights over the Landes forest after Storm Klaus in 2009, and over the departments of Aude and Pyrénées-Orientales following the floods of 2018.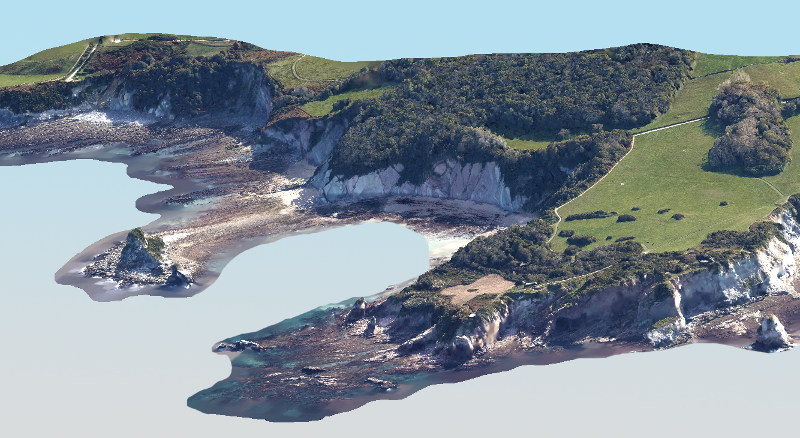 L'Avion Jaune has developed an innovative system in cooperation with the national gendarmerie's Crisis Planning and Management Centre (CPGC) that optimizes crisis management with a lead time of less than four hours from flight to map.
During rescue or policing missions, the acquisition of images of the status quo and production of the respective maps is crucial to planning and conducting operations.
The SC2 crisis mapping system offers fast-track aerial mapping, from drawing up flight plans to data acquisition and printing maps. This autonomous system, made up of an air and ground module, is operated from helicopters used by civil security and police forces and offers genuine operational value added.
Awards and distinctions:
Winner of the 2014 Participatory Innovation Mission for Defence award
Winner of the 2015 Social Resilience Trophy